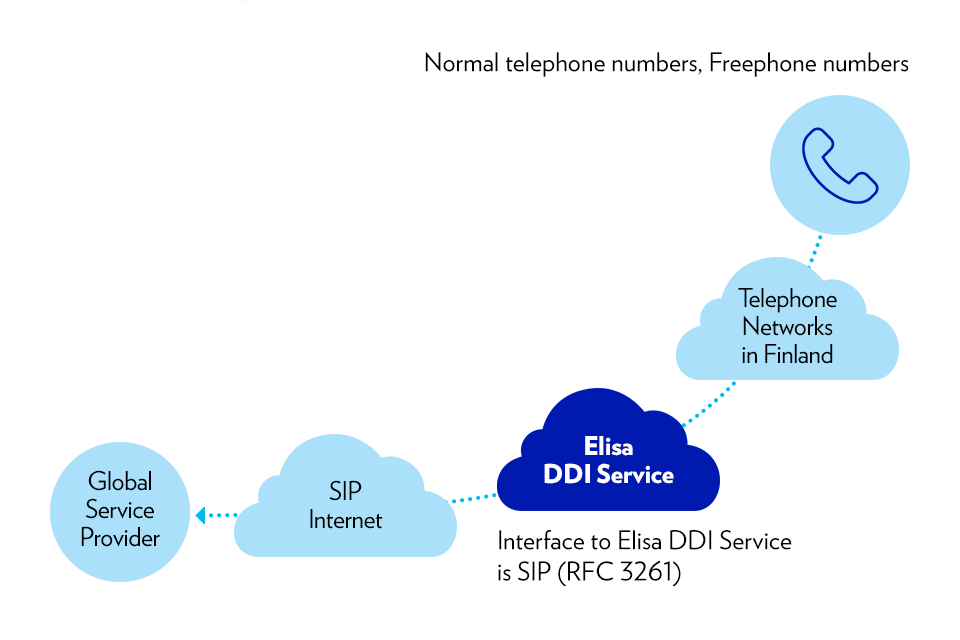 Various alternatives can be used as the dial-in numbers in Elisa DDI service:
Local telephone numbers
Freephone Service Numbers
It is also possibly to use customer's existing telephone numbers and Freephone Service Numbers for Elisa DDI service dial-in numbers. In that case number portability will be used.
An example of use case for the DDI service is global telephone conference, where Elisa provides dial-in numbers for conference calls in Finland (the conference bridge is in country X).