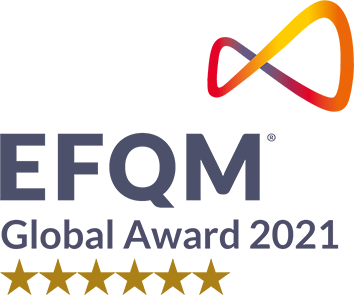 Elisa has been awarded for long-term quality work and our operations are guided by continuous improvement, learning and collaboration.
Quality rests on our ability to continually improve in the areas that customers value. We develop the customer experience taking customers' needs, hopes and expectations carefully into consideration. We support our customers in their everyday lives.

The best results that benefit our customers are achieved because our employees are motivated. They want to experiment with different kinds of solutions and continuously develop themselves.
Elisa Automate
is an example of this motivation. It is an innovation from our staff, which we use ourselves at Elisa.
Information security is a key part of our operations and the
quality of our services. Information security certifications are an
indication of Elisa's investments, competence and commitment
in the development of information security.
Elisa has four certified information security management systems. The operations of Elisa's project management services are also quality certified. In addition, Elisa has a certificate from IT service management for one service management system to provide IT user support services.
EFQM Award in Finland (2019) ja the Finnish Excellence Award (2019) were milestones that all elisians contributed to. Six star certification in the global EFQM evaluation (2021) guides our way forward in international level. Our journey continues.