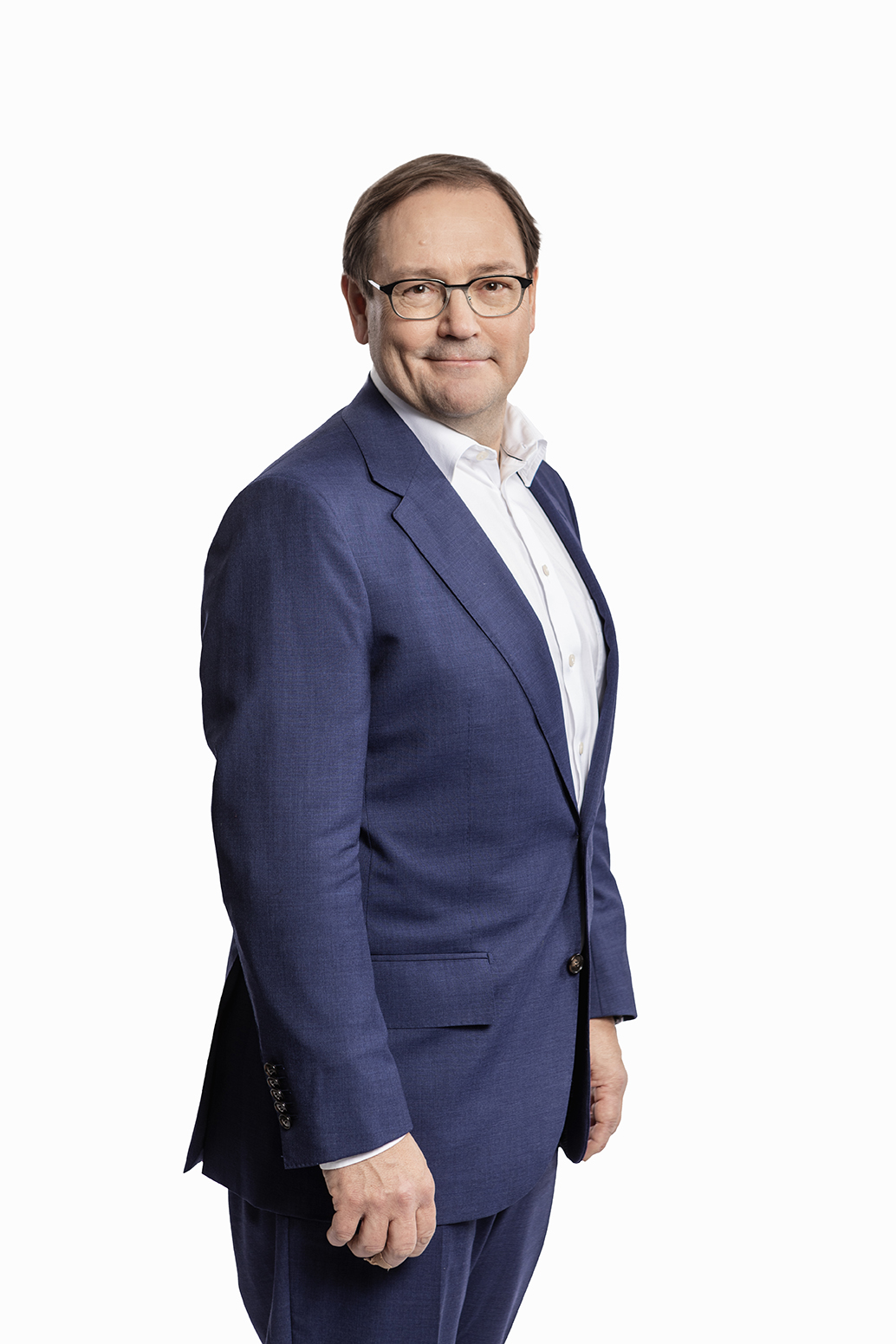 CEO's review Q3 2023
Good performance continuing
In the third quarter, Elisa continued its good performance. Revenue increased by 2 per cent from the previous year to EUR 545 million. EBITDA improved by 2 per cent to EUR 199 million, and earnings per share was EUR 0.63. Elisa's performance has continued to improve despite increased salary costs, inflation and geopolitical challenges.
During the third quarter, the 5G network rollout progressed as planned, and the population coverage in Finland reached over 90 per cent. Spectrum released from the 3G network, which is currently being ramped down, will be used to strengthen the geographical coverage of the modern networks. Elisa also continued to actively develop its fibre network based on customer demand.
The Finnish Defence Forces have granted Elisa a national facility security clearance (FSC) for the processing of class III data, which complements the class II FSC granted by the EU. These corporate security clearances provide clear proof of Elisa's enduring reliability as a partner.
We announced a collaboration with the Ruutu+ service, owned by the Finnish media company Sanoma, ending our collaboration with Viaplay. Elisa Viihde original series are now available exclusively on Ruutu+.
We continued to implement our mission: a sustainable future through digitalisation. Our sustainability goals are also linked to finance, and we are accelerating sustainable growth through our Sustainability Finance Framework and the EUR 300 million Green Bond issued in September under Elisa's EUR 1.5 billion EMTN programme. Investors particularly appreciate Elisa's commitment to long-term sustainability and to stable business and financial development.
Elisa was honoured to win the Distributed Energy Storage Project of the Year award at the Energy Storage Awards 2023 in London. Implementing Elisa's Distributed Energy Storage (DES) solution in Elisa's own network is on track, and we participate daily in the Finnish Automatic Frequency Restoration Reserve market. Elisa is also offering its DES solution to teleoperators internationally.
Elisa's unique strategy generates sustainable profit and growth. Our competitiveness is based on continuously increasing our productivity and quality, our strong investment capability, and the growth opportunities from our innovative digital services globally. Elisa and its entire personnel are engaged in creating value for our customers and a positive impact on society to ensure solid financial performance for shareholders.
Veli-Matti Mattila
CEO