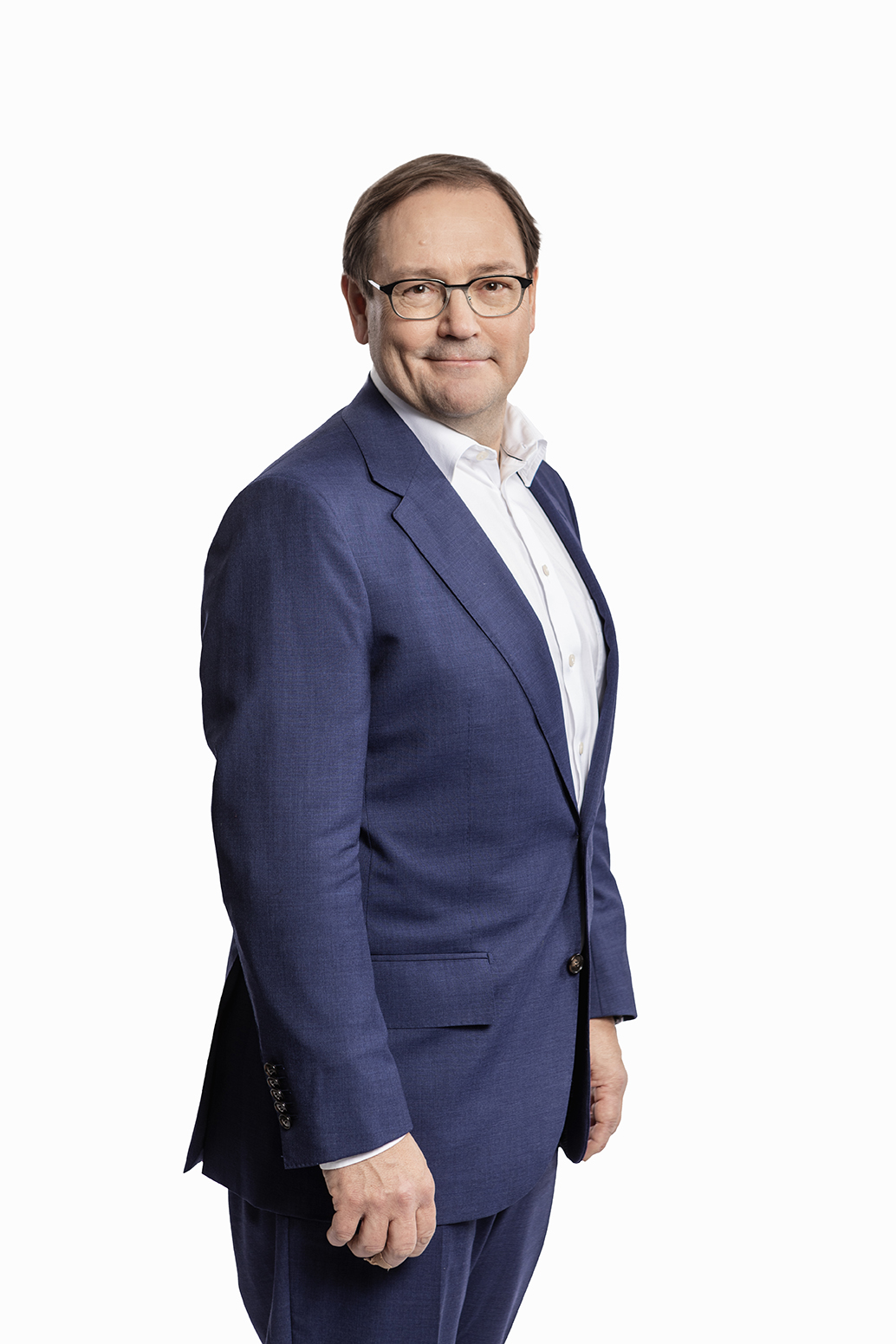 CEO's review Q4 2022
Another strong year driven by our solid strategy

Elisa continued its solid development. In the fourth quarter, revenue increased by 5 per cent from the previous year to EUR 563 million. Comparable EBITDA improved by 4 per cent to EUR 185 million and comparable earnings per share by 9 per cent to EUR 0.60. Despite geopolitical challenges and increasing uncertainties, all of our businesses have had excellent performance.

Our long-term strategy and operational capability have enabled us to deliver stable financial results in all our business areas. Elisa is not immune to increasing energy costs; however, due to comprehensive hedging, the negative impact of increasing energy prices was moderate.
In 2022, Elisa continued its strong leadership in the development of 5G. In Finland, 5G network coverage reached 227 locations, serving more than 86 per cent of Finns. In Estonia, after winning the 5G frequency auctions, we were the first operator to open a 5G network, with our 3.5 GHz frequency for commercial use already running in the summer. By the end of the year, our 5G coverage reached 70 per cent of Estonians.
We have systematically improved energy efficiency in our network with continuous network optimisation and automation, and by utilising the latest network technologies. In 2022, our network energy efficiency improved by 5.7 per cent, and since 2016, we have improved energy efficiency in our Finnish mobile network by 78 per cent. We have begun the ramp-down of the 3G network in Finland and will finalise the work during 2023. Almost all mobile data usage has already moved to modern, more energy-efficient networks.
The home broadband market is developing favourably, supported by different solutions. For example, Elisa continued actively investing in its optical fibre network. High-speed connections from Elisa are already available to more than a million locations via optical fibre or a cable modem. The fixed wireless network service also continued to grow.
The international digital services business progressed well during the quarter, as revenues and the order backlog grew strongly. We continuously pilot new innovations in our home markets. One of the latest ones is our distributed energy storage solution, which utilises our mobile base station battery capacity to save on our own energy costs, and also enables us to offer electricity grid balancing services to transmission system operators. This innovation is an example of how our mission – a sustainable future through digitalisation – fuels our solution and business development.
As the next step in our continuous sustainability improvement work, our long-term environmental and energy management systems received ISO 14001 and ISO 50001 certification. Elisa's climate reporting score improved to A- in CDP (the global climate impact disclosure system), to which we have been reporting systematically since 2011.
We will continue to focus strongly on continuous improvement of the customer experience and quality. Increasing productivity, expanding our digital services internationally and creating value with data, as well as our strong investment capability, continue to lay a solid foundation for competitively creating value in the future.
Veli-Matti Mattila
CEO