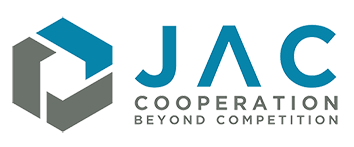 Joint Audit Cooperation (JAC)
We are member of the international Joint Audit Cooperation (JAC) of telecom operators. Cooperation with JAC promotes the management of supplier relations, our auditing capability and our knowledge of the industry's best supply chain responsibility practices.

JAC aims to verify, assess and develop the corporate social responsibility implementation across the manufacturing centres of important multinational suppliers of the ICT industry. The members share resources and best practices to develop long term CSR implementation in the ICT supply chain at international level. Collaboration has significantly increased the number of audits and increased corrective actions, which are reported and tracked as part of JAC co-operation, driving a higher CSR standard across the supply chain.
As a member of Joint Audit Cooperation, Elisa conducts audits for its suppliers in accordance with JAC's jointly specified criteria to improve responsibility and transparency in supply chains.