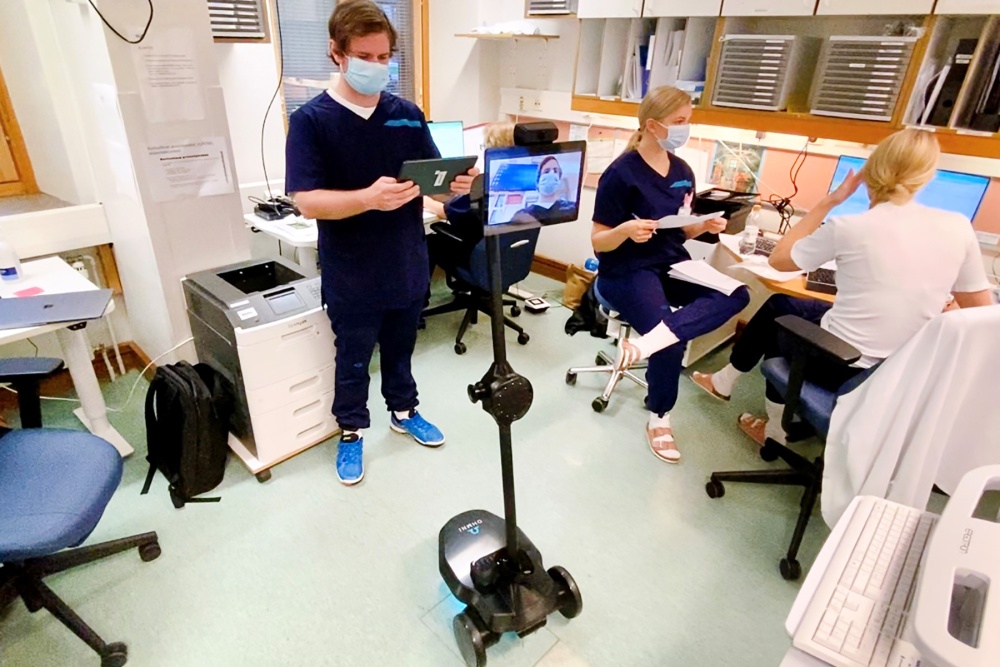 OhmniLabs
OhmniLabs is reinventing traditional robotics development and redefining telepresence for healthcare, education, senior care and work.
Elisa and OhmniLabs have worked together to develop a video robot for use on the COVID Ward to help nurses and Doctors interact with patients. The robot service is a product of the Sustainable Future Accelerator organized by Elisa and HUS and has already received positive feedback from hospital personnel.

Video robot connects nurse and patient with live video. Nurse can drive the robot inside patients´ room and ask how they are doing or if they need any assistance. Additionally, the robot can be used to perform night time inspection rounds in patient rooms. This reduces the risk of personnel being exposed to the virus.