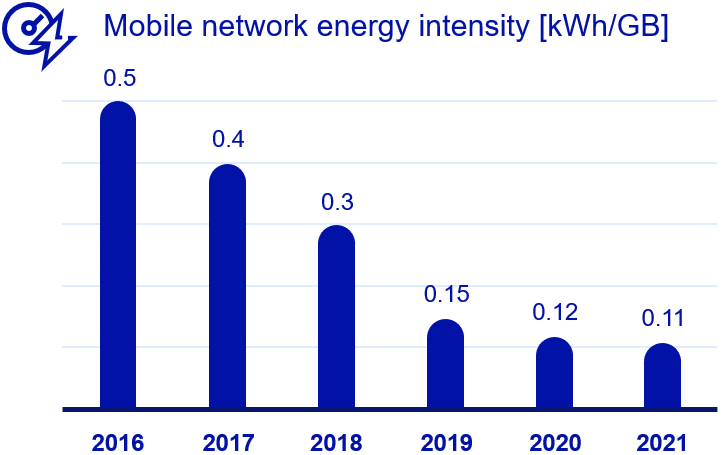 Energy efficient network
Since 2016, we have improved energy efficiency in our Finnish mobile network by 78 percent. Although modern 5G technology is much more energy efficient than earlier network generations, the increase in the amount of data will increase the use of electricity.
Abandoning outdated connection technologies improves the energy efficiency of the mobile network promoting sustainable development.

We continue to improve energy efficiency, for example phasing out 3G technology and further optimising 5G. Elisa's 3G network will be phased out in Finland by the end of 2023.
We automatically optimise the capacity of the mobile network during quiet use, further reducing energy consumption.

The energy efficiency of Elisa's mobile network is measured by the ratio between the energy supplied (kWh) and the service produced (GB).