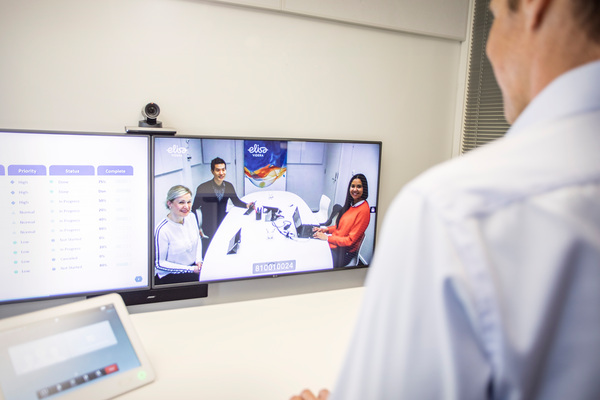 Responsible employer
We employ thousands of professionals in Finland and internationally. Our success now and in the future is based on our continuous learning and our skilled and adaptable employees.

For several years already, we have been developing our facilities, working culture and work equipment to support safe and equal wellbeing at work in both physical and virtual working environments.
Elisa's management principles are based on coaching, having clear goals and shared values. Coaching leadership, regular learning discussions and jointly agreed goals allow Elisa employees to freely choose the working methods and places that suit them and their work best.
At Elisa, we are committed to providing a working environment that encourages everyone to learn, share their ideas and develop their work. It's important for us that everybody can be their true selves and feel that they are being listened to for themselves. Discrimination, bullying and harassment are prohibited.
Elisa Corporation also has one of Finland's best relocation programmes in cases where positions need to be rearranged.